When someone talks about "business insurance," what generally springs to mind isn't a way for small businesses to grow. Yet insurance is one of the best ways for you, as a new and growing business owner, to establish yourself as a successful entrepreneur by providing a safety net in case anything goes wrong. Even if you're a seasoned pro at small business, or are expanding your business, it's important that you educate yourself on different types of insurance policies available so you can make informed decisions about which ones will protect your company from various perils before they arise. Recent times have greatly changed the way we do business and in 2021, it's crucial to stay ahead of potential risks. The Business Insurance Center is here to explore five essential types of insurance coverage– no matter what kind of business you run.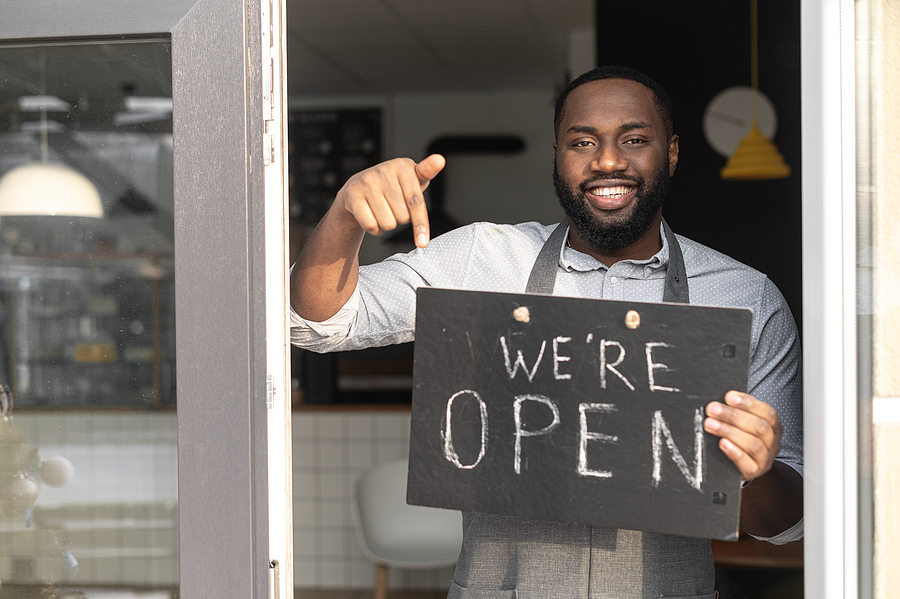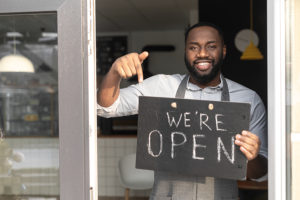 2021 Best Small Business Insurance
To set your business up for success, you may want to look beyond the business insurance required by law. While small insurance requirements vary by state and industry, many employers choose to go above and beyond the minimum out of an abundance of caution for the business and employees alike. Just make sure you know what kind of protection best suits your industry and business's needs before making any decisions on what to invest in and who will provide your company's policy. 
General Liability Insurance for Small Businesses
In plain terms, general liability insurance protects a small business from losses or lawsuits related to your business. It also covers various types of claims including defective merchandise or services and product or operations liability. This type of coverage typically includes medical expenses and attorney fees in the event you are legally responsible for a bodily harm claim or property damage. It's most beneficial to select a policy that includes the four main components:
Premises liability

: covers expenses related to lawsuits of a non-employee who is injured on your business property.

Personal injury

: protects against lawsuits related to a third party suing for physical, financial, or mental injuries. 

Advertisement injuries

: deals with misinformation, copyright claims, slander, etc., lawsuits against your company.

Products liability

: guards against claims related to injury caused by your goods or services
Workers' Compensation Insurance
Injuries, illnesses, or other physical ailments from the job are covered by workers' compensation insurance. If an employee is hurt or killed while performing his/her duties, this coverage will pay them for lost wages and medical bills as well as a portion of their income if they can no longer work. Injuries happen even in workplaces where all possible safety precautions have been taken, so it's important to have workers' compensation insurance so employees who are injured aren't left without the financial resources they need to get back on their feet again. If you want to make sure that your employees are properly taken care of, then worker's compensation is a necessity rather than an option. For you as the business owner, workers compensation insurance protects from civil suits made by disgruntled workers who feel they have been treated unfairly. Additionally, it's a successful way to demonstrate your loyalty and concern for your employees. 
Commercial Property Insurance for Small Businesses
Commercial property insurance is something that every business owner should have. It doesn't matter if you're leasing space or own it outright, commercial property coverage can be a valuable asset for your company in the event of unforeseen disasters such as theft, fire, and other related events. Commercial property insurance usually covers not only building damage but also equipment used to perform day-to-day tasks like computers, furniture, industry tools – everything necessary for running a successful operation! The best business insurance agencies offer a stand-alone policy for commercial property or as a part of a comprehensive business owner's policy that includes commercial buildings and property. In some cases, it may also be offered in an all-inclusive package to cover losses from natural disasters such as fire damage or storm/hurricane-related destruction. Commercial property policies are usually available on either replacement cost basis – which pays the actual cost needed to replace any items with like items without regard for depreciation. The other form of reimbursement is current market value. This includes deducting costs based upon wear and tear over time, or its actual cash value.
Cyber Liability Insurance for Businesses
Cyber liability insurance is a must for any company that operates online. This type of coverage protects your business from cyber attacks or interruptions causing a loss in data, revenue, and trust with customers. Cyber liability insurance protects internal business, financial, and employee information (by covering first-party losses) as well as customer's information (covering for lawsuits or other third-party injuries resulting from a cyber attack). With a small business cyber liability policy, your business will have an added layer of security. This is a must in current times so that you and your customers feel confident doing commerce on an internet platform.
Employment Practices Liability 2021
Employment practices liability insurance (EPLI) is a form of employment-related policy that covers wrongful acts which occur during the hiring process. The most common types of related claims include discrimination, wrongful termination, sexual harassment, and retaliation. Business EPLI policies will pay for your company's legal fees in defending against lawsuits as well as judgments or settlements if you lose the suit. It is important to note that these policies typically do not cover punitive damages, civil fines, or criminal penalties. 
Insurance for Small Business Owners
When it comes to small businesses, there are plenty of pieces that can fall through the cracks. That is why Business Insurance Center has been a business insurance provider for over 30 years, specializing in providing comprehensive and customized coverage so you don't have to worry about anything but your company! Call or click for more information about how we can help you protect your greatest asset!