Contractor Insurance Lets You Focus on Your Craftsmanship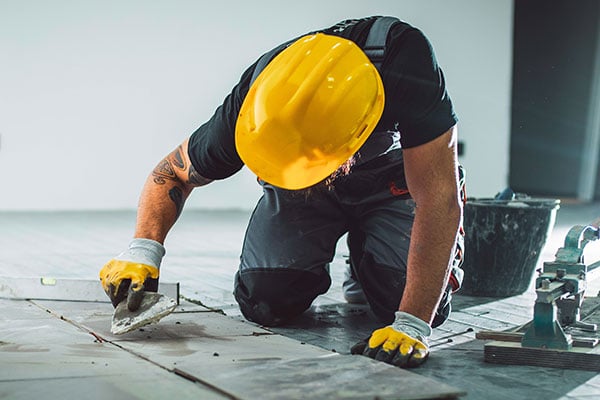 As a contractor or sub-contractor, you have the pleasure of using your skills to make others' lives better. You operate a plethora of tools that make your job easier on a daily basis. You depend on your hands, your equipment, and your employees. Your clients rely on you to not only have skills but to be licensed and insured. In some states, you have to prove you have adequate coverage before you can bid on or start a job.
The unfortunate part of any business is that accidents can happen, tools may be stolen, and lawsuits may be filed. Do what you do best and forget the worry by protecting your business with contractor insurance. At the Business Insurance Center, our experienced network of brokers works with you to assess the risks, review your current policies, and then develop a portfolio of coverage specifically for you. Our goal is to help you keep your business growing.
Types of Contractors' Insurance to Keep You Protected
Here are the types of policies you can expect when you seek out coverage for your business:
General Liability: Helps cover the costs if you are sued because of damage or injury during the regular course of conducting business. This includes damage or injury caused by employees.
Worker's Compensation: To cover your employees if they become ill or injured while performing their duties in the course of their job responsibilities.
Commercial Property: Protection for your building, storage buildings, or other structures your business owns.
Commercial Auto Insurance: Coverage for when you and your employees are operating company owned vehicles and is especially helpful for traveling between job sites.
Errors and Omissions: Protects you in the event a customer claims negligence while on the job.
Equipment Coverage: Helps during those times you rent or lease equipment like cranes, backhoes, or forklifts.
Employee Theft: Unfortunately, not every employee is an honest one. This can help recover after a loss from employee theft.
Umbrella: Keep your reputation intact with a supplemental policy that steps in when other plans are used up by covered losses.
Types of Contractors that Can Benefit from Quality Coverage
When most of us think of contractors, we envision general contractors and subcontractors. In reality, there are a variety of business types that can benefit from contractor insurance. If you fall into these categories, give us a call:
Construction
Carpentry
Plumbing
HVAC
Cleaning
Electrical
Landscaping
Painting
Handyman
Snow Plow
Excavation
Protect Your Business and Your Customers with Help from a Trusted Brokerage
Get the peace of mind you deserve when you work with a network of trusted advisors who know and understand the nuances of your industry. The risks to your company are real and having extra support is crucial to your success. Our advisors listen to you and can help you to find the best combination of options to fit your needs. You will enjoy fast response times and exceptional customer service from our team.
Request a quote for contractor insurance or sub-contractor's insurance or call and speak with a knowledgeable and experienced broker at the Business Insurance Center. We have a 24/7 call center to serve you and an online Live Chat operator.