Apartment Building Insurance – Understand the Risks and Stay Protected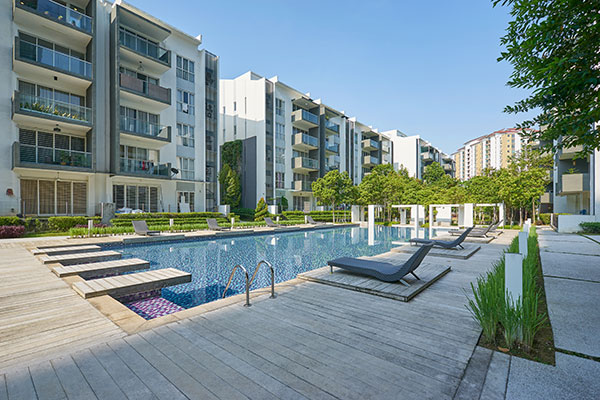 Owning an apartment building or complex can be a rewarding venture. You supply housing for tenants and earn income at the same time. While the financial and personal benefits are worth the time and effort, there are still risks associated with being a landlord. If something goes wrong, it can be difficult to recover without the right insurance coverage. Not only does the property need protection, but so do you from liability claims. If you were sued today, would you be able to recover?
At the Business Insurance Center, our knowledgeable brokers are ready to assess your needs and offer plans that will keep you covered against common risks. If you have never considered all the risk factors involved in owning and renting out apartments, then give us a call. We have the experience and knowledge you need to ensure your business continues to operate safely and profitably.
Risks Apartment Building Owners Face
The right coverage is vital to the future success of your buildings and your tenants. Many things can occur that thwart your ability to maintain your property and keep your tenants comfortable. Here are a few risks you should keep in mind as a landlord:
Fire and Other Catastrophic Events: It doesn't matter if a fire starts in a unit's kitchen or is caused by lightning. If the property is damaged, it needs to be repaired quickly. Other weather events such as tornadoes, hurricanes, and earthquakes can also wreak havoc on your structures. Having the right policy in place may help.
Injuries to Tenants, Employees, or Visitors: A single trip over a broken sidewalk resulting in an injury can lead to a lawsuit. Even a delivery driver can suffer from a fall while dropping off packages.
Theft or Vandalism: Unfortunately, thefts happen. It might be from an employee embezzling rent payments or a thief looting your office and property. Sometimes theft and vandalism are tied together as destruction and defacing of property can happen.
Liability for Discrimination: At some point in your business, you could be hit with a discrimination claim from an unhappy tenant.
Loss of Income: If you have to close units for reconstruction after a covered event, you can lose out on rental income. It helps to have coverage to pay expenses during this time of rebuilding.
Continue operating your apartment community and providing much-needed housing to area residents. Enjoy peace of mind when you talk with an experienced broker from the Business Insurance Center. We understand the risks involved with being a landlord. We will sit with you and go over all your needs, then design an insurance package tailored to you at rates that will not break the bank. Since 1984, we have helped business owners like you grow your rental community and serve your tenants.
Request a quote for apartment building insurance or call (888)-585-0511 and speak with a knowledgeable and experienced broker at the Business Insurance Center. We have a 24/7 call center to serve you and an online Live Chat operator. We serve the entire United States.