As a remediation contractor, you are tasked with cleaning up hazardous materials, restoring properties and structures to their pre-damage condition, removing mold, remediating smoke and fire damage, and much more! Not only is this work dangerous, but it also comes with a significant amount of liability. Accidents happen, no matter how careful and experienced you are. You could drop a load of debris on someone's car or damage property while cleaning up a spill. If someone is injured while you're working, or as a result of your work, you could be held liable. That is why it's so important for remediation contractors to have insurance; it helps to protect you financially in the event of an accident or if your workmanship is questioned. Insurance for restoration contractors can help to cover the cost of damages and injury, as well as any legal fees that you may incur. Without insurance, one mistake could ruin your business. That's where Business Insurance Center can help! We offer business insurance plans for remediation contractors, specifically designed for the unique risks of your occupation.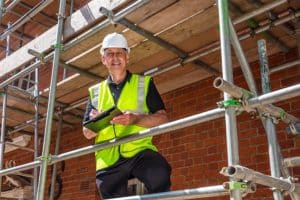 Best Insurance for Remediation Contractors
Every company is different and therefore, your insurance needs are likely unique as well. Most restoration and remediation insurance policies for contractors include some or all of the following insurance products:
General Liability insurance for remediators

: This protects your business from property damage or third-party injury that may occur while you're working onsite. 

Pollution Liability insurance for remediation contractors

: At times your job requires work that might cause exposure to pollution hazards. As you're remediating mold, for instance, the homeowner may get sick as a result of that exposure, or as you're cleaning up a biohazardous spill, a chemical may be released. Pollution liability insurance covers you for pollution-related property damage, missed remediation, third-party injury, and any resulting legal costs. Your general liability policy does not cover these risks.

Worker's Compensation

: This is vital protection you'll need for your employees. Your occupation holds considerably more risks for workers than other industries and it's important to have property coverage in place for the sake of your employees and your business. This policy covers the cost of any work-related injury or illness, paying for loss of wages, medical expenses, disability, and more. 

Tools and Equipment insurance

: Your ability to do your job relies on functioning equipment. This insurance product covers replacement or repair costs should a piece of equipment get stolen, vandalized, or otherwise destroyed.

Professional Liability for remediation contractors

: Also known as Errors and Omission insurance, this coverage protects your services and products against lawsuits where a customer claims you were negligent, incompetent, or engaged in misconduct. 
Restoration Contractor Insurance Program 
We know that remediation contractors are hardworking, dedicated professionals who are specially trained to clean up, rebuild, and restore structures and properties after a disaster. If you are any one of the following remediation contractors, then it's vital to get the right insurance coverage to protect your important business. The Business Insurance Center offers affordable insurance policies for remediation contractors of all kinds, including: 
Insurance for smoke and fire remediation contractors
Storm disaster recovery insurance
Insurance for biohazard cleanup companies
Water restoration business insurance
Mold remediation contractor insurance
Environmental remediation insurance 
The best insurance for remediation companies covers you for every potential work environment you may find yourself in and that's exactly what we provide here at the Business Insurance Center. Call or click today and get a customized policy specifically designed to protect your remediation company.