Roofing Contractor Insurance—Why You Need It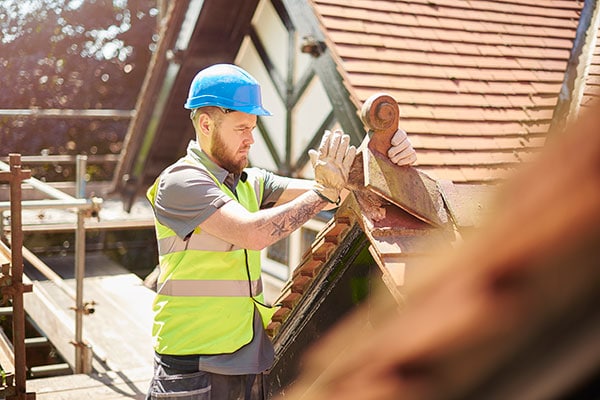 The foundation of a home or any other building is paramount to the longevity of the structure. The same can be said for the roof. The shingles must be laid down precisely, or you run the risk of creating easy access for water to infiltrate. It can soak into the decking causing mold, or it can flow down the walls ruining drywall. If left unchecked, the foundation can be affected. Getting the roof right from the beginning saves time, money, and headaches. As a roof and roofing services provider, you have little room for error. Are you protected if a claim is brought against your company?
Roofing contractor insurance offers you the added confidence to climb the ladder, mark your line for the next row of shingles, and keep doing what you do best. The team of brokers at the Business Insurance Center provides the security net you need to mitigate the risks associated with your profession. We offer the best solutions at rates you can afford. Let us partner with you to protect your business if something goes wrong.
Why Buy Roofing Contractor's Insurance
Not sure if you need a specialized policy? Keep in mind that general liability policies are just that…general. They may not cover the specific needs you have as a roofer, such as:
Bodily Injury: A construction site can be a dangerous place. Falls may occur even with extensive precautions put in place. It is also a possibility that an unsecured nail gun or a roof shovel would slide down and hit someone below, causing injury.
Site Property Damage: It is possible that debris left on the lawn can kill the grass or the driveway is damaged when the roll-off dumpster is dropped off. There is also the possibility of holes in the decking or rafters that ruins the rooms below.
Theft: Construction sites are a thief's playground. It is an easy place to pick up shingles, OSB or plywood decking, or even unattended tools.
Vandalism: Some people view construction sites as an opportunity to destruct things. This not only damages the structures, but it also costs money and time in acquiring new materials.
Additional Coverage that a Roofing Contractor's Policy May Not Cover
While a specialized roofing contractor's policy will get the details others do not, it does not cover the general risks associated with being a business owner, such as:
Property Damage: You can benefit from protecting your office, whether rented or owned, and the office equipment and inventory it houses.
Business Interruption: If you have to stop working because of a business interruption, it pays to have a plan in place to help cover ongoing expenses while you get back on your feet.
Protection You Need from an Experienced Brokerage
Gain peace of mind in knowing that your business is covered when you work with the brokers at the Business Insurance Center. Our dedicated team will sit down with you, determine your needs, and develop an insurance package specifically for you. For over 30 years, we have helped self-employed entrepreneurs and business owners obtain the coverage they need. Let us help you today.
Request a quote for roofing contractor's insurance or call (888)-585-0511 and speak with a knowledgeable and experienced broker at the Business Insurance Center. We have a 24/7 call center to serve you nationwide and an online Live Chat operator.