Daycare insurance is designed to protect childcare providers from a variety of risks. This may include reimbursement for the financial consequences of liability claims and lawsuits. These policies also can cover damages resulting from injuries to children, employees, or third parties; property damage; and other potential liabilities. In addition, daycare insurance can provide coverage for lost income if the daycare must close due to an insured event. As the number of daycares continues to grow, so does the need for daycare insurance and the Business Insurance Center is up to the challenge! Our complete coverage insurance delivers peace of mind for daycare providers so that you can continue to focus on quality care for your clients.
Best Home Daycare Insurance 
For many parents, in-home daycare is the ideal solution for child care. It provides a comfortable and familiar environment for children, and it can be more affordable than traditional daycare centers. The peace of mind that comes with home daycare insurance protection extends to both you as the daycare provider, as well as the families who use your services. Parents will want to know that you have the necessary daycare insurance coverage in place.
Home daycare insurance plans protect you financially in the event that something goes wrong while children are in your care. There are a few different types of daycare insurance you may want to consider getting: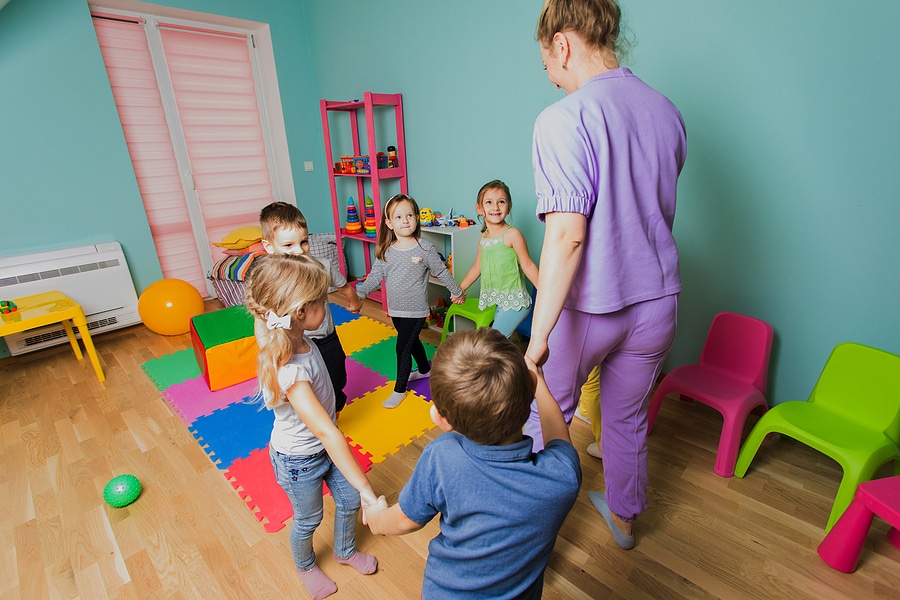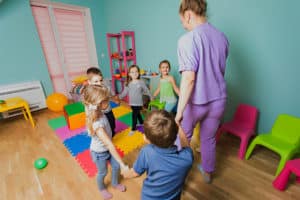 – General liability: This covers you if someone is injured on your property or if you're accused of causing damage to someone else's property.
– Professional liability: This covers you if you're accused of professional negligence, such as failing to provide adequate care to the children in your care.
– Business property: This covers the physical property associated with your home daycare, such as play equipment and toys.
Home daycare insurance costs will depend on a few factors such as the location of your daycare, the size of your business, if you have employees and company vehicles, and your licensure, to name a few. Getting the right home daycare insurance is essential for protecting yourself and your business. 
Commercial Childcare Center Insurance
When it comes to commercial daycare insurance, there are a few things you need to know. First of all,  insurance policies for commercial daycares vary slightly from home childcare insurance. It's specifically designed to protect larger daycare centers from any liability issues that may arise. The best insurance for daycare centers typically includes the same coverage as in-home daycares, things like property damage, personal injury, and legal expenses in the case of a lawsuit. Additional insurance products commercial daycares may want to include are commercial auto, if you're transporting children in company vehicles, as well as corporal punishment and abuse insurance, which protects the company for cases of inappropriate employee conduct. 
Daycare center insurance usually has a higher coverage limit than regular insurance and includes worker's compensation for employees, which may not be included if you're an in-home daycare provider. The differences in coverage are typically due to the fact that you have a larger operation, more employees, and you may have more children moving in and out of your facility, such as through after-school childcare programs. 
Top Daycare Insurance Providers Near Me
To get the best daycare insurance for your needs, be sure to shop around and compare quotes from different providers. It's vitally important to make sure your in-home or daycare center is adequately insured for any potential situations that may arise. We're certain you'll find the right daycare insurance policy at Business Insurance Center. Our experience and expertise ensure you'll get comprehensive and affordable insurance coverage for your daycare business anywhere in the United States. Talk to an insurance agent from Business Insurance today to find out what coverage you need. Then, with the right coverage in place, you can rest assured that your daycare and your clients are well-protected!