Farm Insurance Not Only Protects Your Farm, It Protects Your Heritage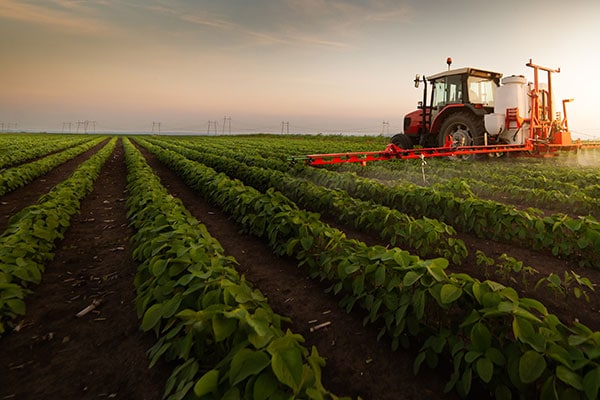 As a farmer, your life is tied to the land and your livestock. All around you is new life. The plants that grow and the animals you care for sustain the nation. You are also at the mercy of the weather and natural disasters. Too much or too little rain and your crops will fail. At the end of a long day harvesting grain, no one wants to find their combine has stopped working.
Leaving your fate in Mother Nature's hands can be scary. To help you handle her ups and downs, you need the assistance of a farm insurance broker. The network of professional farm insurance brokers at Business Insurance Center knows that keeping the crops in the field and your family under a roof is critical. Our policies not only protect your farm, they can also cover your home, equipment, and livestock.
Some Benefits of Farm Insurance Coverage
Consider what would happen if a blight hit your soybeans, or if your prized herd contracted Johne's disease? Do you have the assets and available cash to recover?
Consider these benefits when you obtain additional protection:
Longevity of your agricultural business
Subsidies may offset portions of the premiums
Increase coverage levels for farmers that grow several crops
Types of Farm Insurance Protection
Here are some different types of policies that can help keep your agri-business growing:
Vehicle and Equipment: You have a lot of time and money invested in your equipment. This can help get you back in the field if there is damage from fire, lightning, or wind. Also, there is help for damage during towing, cab glass coverage, borrowed machinery, and more.
Liability: Accidents happen, no matter how careful you are. Liability coverage can help protect against lawsuits and keep you from losing your business, home, property, or investments. If you sell your produce, you may want to enlist in this additional coverage.
Crops: When weather or pestilence wipes you out, this policy type can keep your livelihood and farm safe. It may even cover manmade disasters.
Property and Casualty: If you have employees working for you and they get hurt, your farm could be protected from this liability.
Specialty Farms: Specific farm types require specialized insurance like frost protection for citrus crops.
Protect Your Farm and Your Family with Help from Trusted Professionals
Keep the farm in the family for decades to come when you work with the trusted professionals at Business Insurance Center. Our network of brokers understands the uniqueness of farmers and ranchers. We are happy to discuss your specific needs and risks. Then we will work to develop a plan that fits your requirements. Enjoy fast response times and outstanding customer service when you reach out to us today.
Request a quote or call a location near you to speak with a knowledgeable and experienced broker at the Business Insurance Center. We have a 24/7 call center to serve you.