Accidents happen. In our busy world, people are constantly rushing around, on their phones, and easily distracted. All it takes is one second and you're dealing with a fender bender. Now more than ever, with the impact of the pandemic, your plate as a business owner is full and your time, money, and resources are valuable. You don't have time to deal with costly fleet insurance claims in 2021. We get it and we're here for you.
At Business Insurance Center, we offer business insurance of all types and specialize in 2021 commercial fleet auto insurance for businesses. Fleet insurance companies get the most commonly asked questions in regards to fleet auto insurance and with our 30+ years in the insurance industry BIC is well-equipped to answer them for you!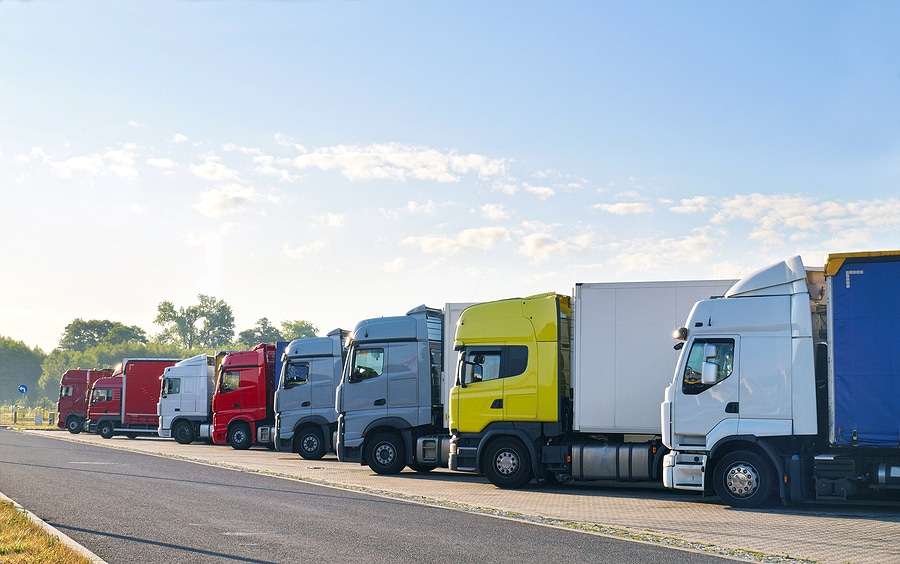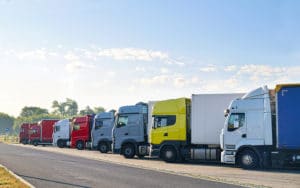 What is Commercial Fleet Insurance?
Commercial fleet insurance provides coverage for your business vehicles and your employees who drive them. The main difference between commercial fleet insurance and regular insurance is that the owner listed in the insurance policy is your company rather than a personal owner. 
Why Should I Get Fleet Insurance?
Why is commercial fleet insurance important? Fleet insurance is imperative first and foremost for the protection of your employees and your business equipment. In protecting these valuable assets, you're protecting the longevity of your business, your overall profitability as a company, as well as saving time and resources.
Fleet insurance companies provide insurance for your entire fleet of work vehicles under one plan. Rather than having a separate insurance policy for each and every vehicle, which is time consuming and expensive, you can have all your business equipment under one comprehensive fleet insurance plan.
What Does Commercial Fleet Insurance Cover in 2021?
We know as a business owner, you have spent your blood, sweat, and tears creating your cherished company. Now comes the important task of protecting everything you have worked so hard to build. 
2021 fleet insurance from the best commercial fleet companies usually includes all the vehicles that are used for your business. This can include food trucks, utility trucks, work vans, box trucks, company cars, and large commercial vehicles. If your employees use personal vehicles for business purposes at any time, these can be covered by a comprehensive fleet insurance plan too. The best commercial fleet insurance coverage offers protection for the equipment inside the commercial vehicle, the employees operating them, the vehicles themselves, replacement parts, and more.
Most commercial fleet services vary depending on the type of coverage you need. The top rated commercial fleet insurance companies offer customized plans. For instance, Business Insurance Center works with you to create a plan that fits your needs, including any or all of these components:
Commercial Fleet Liability

: Basic coverage for bodily injury, property damage, uninsured motorist, and underinsured motorists. This offers assistance if you or an employee are found at fault in an accident.

Commercial Fleet Collision

: This can pay for damages that occur to your vehicle whether you hit someone's car or another driver's car hits yours.

Comprehensive Commercial Fleet Insurance

: Gives additional protection for damages to your business vehicle when you are not at fault. This can include theft, flood, vandalism, earthquakes, or fire.

Uninsured Motorist

: Will help pay for injuries you sustain and property damage if you happen to be hit by an uninsured or unidentified driver.

Underinsured Motorist

: When the other driver does not carry enough liability insurance, this policy can assist. It may not apply in no-fault states.

Commercial Fleet Roadside Assistance

: You never know when you may need help because you locked your keys in your truck, or you have a dead battery or flat tire.

Auto Loan or Lease

: If you run a fleet of vehicles, you probably have leases on them. This helps cover the gap if your leased automobile is wrecked in a crash.

Expanded Towing

: Occasionally, additional towing coverage may be needed, especially if your business covers a large area or territory.

Rental Reimbursement

: Helps cover those times when a rental car is needed after an accident.
BIC offers affordable commercial auto insurance, low rate commercial truck insurance, commercial fleet finance options, car rental fleet insurance, fleet insurance for small business, and so much more. We know we'll have the perfect commercial fleet insurance plan for your business. Best of all, we're here 24/7 to answer your questions. 
All it takes is a call or click to get a free commercial fleet insurance quote from insurance experts at Business Insurance Center today!