Distracted driving is an all too frequent occurrence that poses a threat to all drivers on the road. This month is National Distracted Driving Awareness month and this provides the opportunity for individuals and employers to explore ways to be safer on the road. According to the National Highway Traffic Safety Association, over 3,000 deaths in one year alone are caused by distracted driving. Given these statistics, it's imperative that everyone take into consideration the risks associated with distracted driving and how to mitigate them.
Driving safety is of even more importance for commercial fleets and businesses that require employee driving. Besides the threat to employee's lives and others on the road, distracted driving on the job can incur other costly risks for employers. Understanding these risks and implementing proper prevention measures is imperative for employers in order to decrease distracted driving losses and keep their employees safe on the road. Discover what you, as a business owner can do to promote safe driving practices and save lives!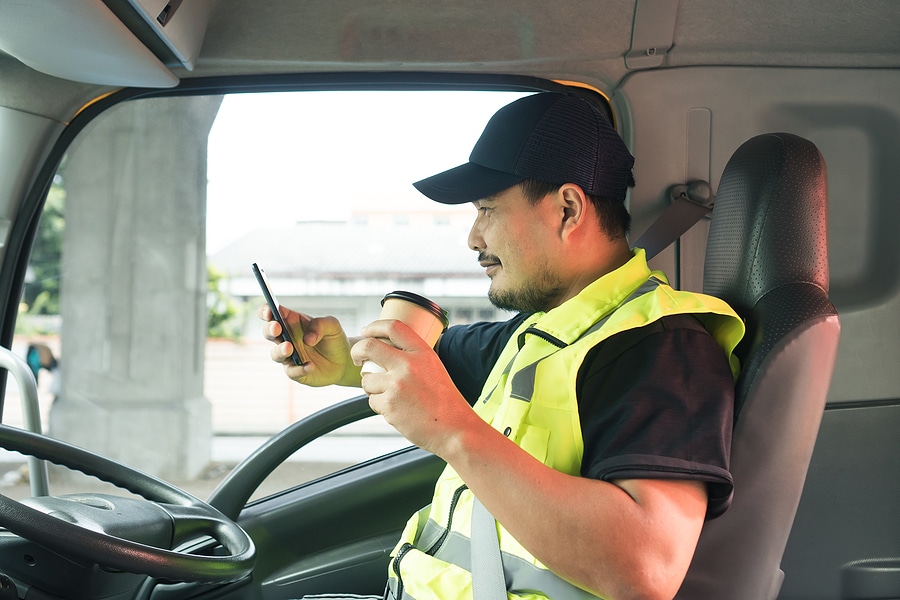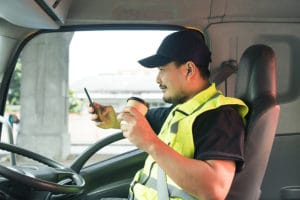 Tips for Reducing Business Auto Risks 2022
For companies that depend upon employees to drive, distracted driving losses are a serious concern. First and foremost is the safety of your employees and others on the road. Another consideration is the fact that distracted driving is one of the factors that affects the cost of fleet insurance and causes business profit losses. Data gathered by Advisen indicates that for businesses, the median cost of a distracted driving loss ranges from $1.2 million to $2 million. If you own a business in the transportation and warehousing industry, it would be beneficial to take these costs into account, as your industry is reported to have the largest proportion of distracted driving losses, averaging at 36% of all losses.
In order to reduce distracted driving losses for businesses, you as a business owner and employer can consider some simple prevention measures:
Utilize technology such as phone blocking technology or distracted driving detection technology within work vehicles.
Create a company distracted driving policy that forbids using devices while driving, as well as eating, reading, or any other activity that takes attention off the road. It's vital to communicate these policies to employees through clear and accessible written documents.
Ensure that no business is conducted while driving. Business leaders need to lead by example and refrain from answering emails and texts while driving, and avoid contacting employees while they are driving.
Follow all state and federal driving laws for commercial vehicles. Many states have laws that ban texting while driving and some have laws against all handheld devices. The Federal Motor Carrier Safety Administration also forbids texting and using handheld devices for commercial motor vehicle drivers. Ensure that your employees are following all laws in order to increase driving safety and avoid costly fines.
Top Commercial Fleet Insurance Agency
Reducing costly risks and increasing the safety of your drivers is imperative for your business. Decreasing distracted driving is just one of the ways you can protect your business from financial loss from vehicle operation. One other method to protect your business is to get the best commercial fleet insurance policy that provides complete coverage. Business Insurance Center is here to assist you in tailoring a customized business auto insurance plan for your unique needs. Our years of experience in the industry have given us the expertise required to get affordable business vehicle insurance that offers the most coverage. Give us a call today and keep your valued assets protected on the roads!