Winter is a major time of year for business owners to take precautions against winter liability risks. With the holidays and winter weather come unique risks of liability for property damage, slip-and-falls, or accidents on your premises. Such liability risks and resulting legal consequences could spell the end of your business, small or large. Protect your business with a thorough knowledge of how to mitigate liability risks for businesses during the winter months.
Tips to Avoid Winter Weather Liabilities for Businesses
Here, Business Insurance Center experts share some tips to protect your business from winter liabilities and what risks you may be facing this winter season.
Winter Storm Protection for Businesses
Winter storms can wreak havoc on your business property but can also create potential hazards for which you're liable. If clients park outside on your property or walk to your storefront, they may encounter downed trees or branches, potholes, debris, damage and danger from gusting winds, snow build-up, and ice.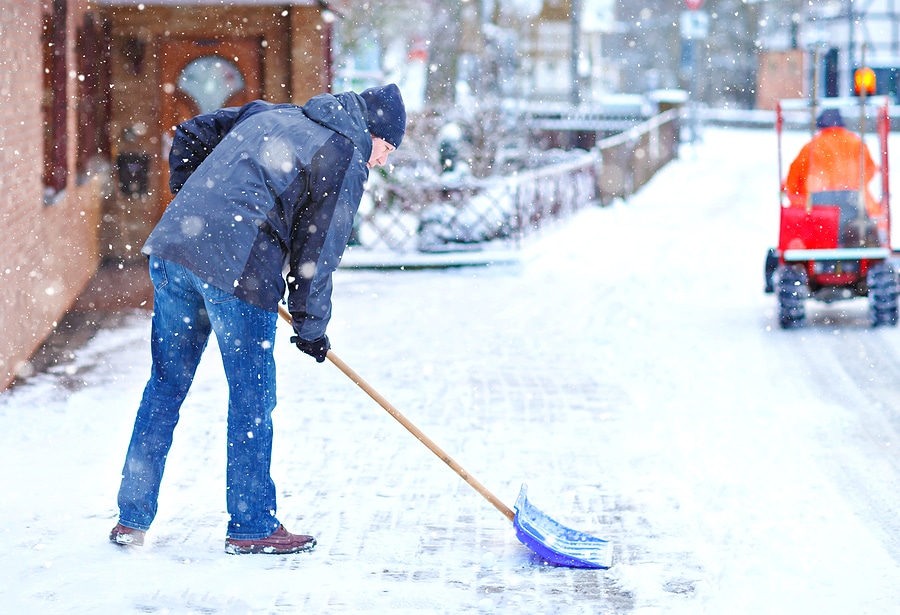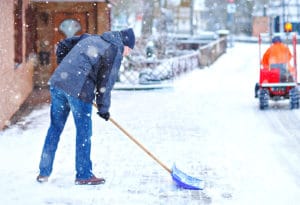 Liability Insurance for Slips, Falls, and Other Accidents
With slick, wet, icy, or snowy walkways come the risk of accidents or falls on your property that result in injury. Protect your business from lawsuits and injury claims by ensuring proper removal of snow, ice, and debris. Take steps to prevent ice build-up on sidewalks and entrances. Make sure your outdoor property is in good repair to avoid tripping or slipping hazards, and that your indoor floors remain dry.
Necessary Insurance Coverage for Businesses in Winter
While you may have accounted for every potential accident or injury on your business property during winter, life still happens! It's imperative to have comprehensive business insurance coverage without any gaps that leave your business vulnerable. Check that your business umbrella insurance or general liability insurance plan covers risks that are particular to the winter season. You'll want to ensure that property damage and personal injury insurance is included, as well as workers comp insurance (winter accidents may involve employees too), and business interruption insurance. Set your business up for success through risk management and business insurance planning with the experts at Business Insurance Center! We can help determine where dangerous gaps may exist in your coverage and obtain proper business insurance winter coverage.
Best General Liability Insurance Near Me
The Business Insurance Center is here to help protect you and your business with business liability insurance that you can purchase for just a few dollars per day. What is general liability insurance for businesses? Liability insurance protects against lawsuits over injuries or damages by a business, harm to reputation, errors in advertising, and property damage. It also covers accidents that occur on property owned by the insured business, including related medical costs, bodily injury costs, and legal defense costs in the case of litigation. If this sounds like a good way to protect your business against potential winter weather liability risks your business may face, contact Business Insurance Center now. We provide affordable general liability insurance for businesses of all sizes and types. Click or call our top rated business insurance agents today!