Insurance for Barber Shops
As a barber shop owner, you have plenty of things to worry about – your customers, your equipment, and making sure you give the perfect cut every time. One thing you shouldn't have to worry about is whether or not you have the right insurance. That's where the Business Insurance Center comes in! Our experienced agents help you sort through the different barber shop insurance options and figure out which one is best for your establishment. We know that business owners in your industry face unique challenges, like keeping customers and employees safe from sharp tools, keeping accurate records, stocking safe products, managing stylists and barbers in your establishment, and ensuring you have a consistent flow of customers, to name a few. Ease your burden and reduce risks by getting the best insurance coverage for your barber shop. The peace of mind this protection brings is priceless!
What Types of Business Insurance Do Barber Shops Need?
For many small business owners, insurance is a necessary but often confusing expense. When it comes to insuring a barber shop, there are a few key types of coverage that are essential in protecting your company and clients alike. After all, your customers are putting themselves in your hands (literally!) so safety and professionalism are paramount. Here's a quick guide to the different types of insurance barber shops need, including the most common types of barber insurance coverages you should consider for your barber shop.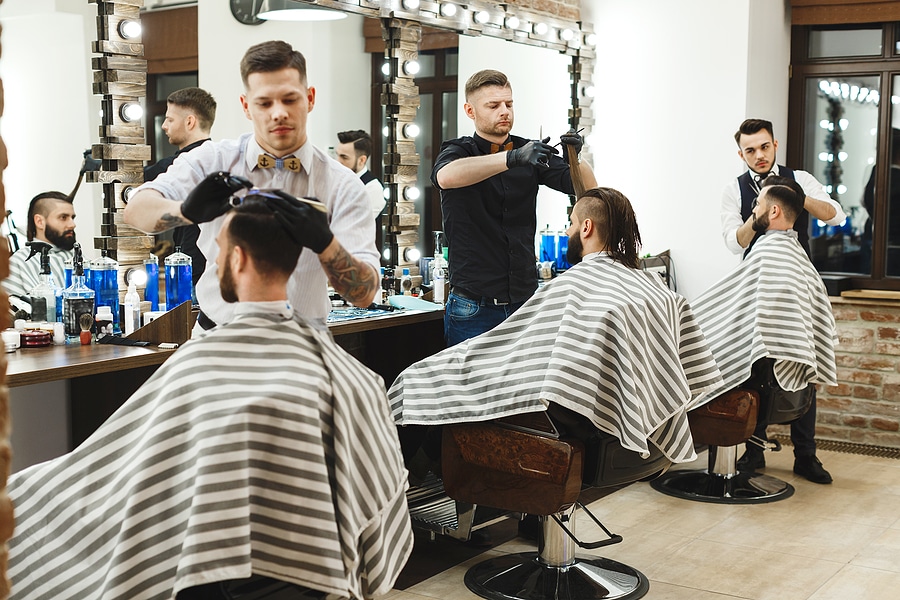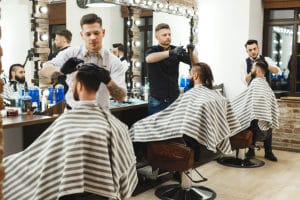 Workers' compensation insurance: Compensation for employee work-related injury or illness for medical payments/procedures and lost wages.
Barber shop general liability insurance and professional liability insurance: General coverage to pay for claims of bodily injury or property damage arising from your operations and claims related to mistakes made in services.
Equipment breakdown coverage for barber shop businesses: To cover your valuable equipment in the case of power surges, damage, breakdown, burnout, or operation errors.
Barber shop commercial property insurance: For building and inventory damages/costs.
Business income insurance for barber shop business: Covers for business interruption costs, to pay wages, and to take care of costs and make up for income loss during times of unexpected closure.
Businessowners Policy (BOP insurance): This is a combination of the typical insurance products that most businesses require, including general liability, commercial property, and business income.
You can select any of these as standalone insurance products or we also offer a comprehensive barber shop insurance policy that provides complete coverage with no dangerous gaps. Risk management is the name of the game!
Best Insurance for Barber Shops Near Me
Business Insurance Center has over 30 years of experience in handling small business insurance. We offer a variety of insurance plans for barber shops of all sizes and types. Self-insured barber insurance and home-based barber business insurance are specialized arenas that not every insurance company is equipped to handle, so we've made it a priority to offer insurance plans for every need out there!
Our barber insurance agency has spent time and effort gaining expertise on what insurance barber shops need and finding affordable barber shop insurance to provide for our valued business owners. We strive to keep barber shop insurance costs low, since we know affordability is important. Contact Business Insurance Center now for one of our free barber shop insurance quotes and find the coverage you need today!